Are you planning to throw a corporate party for appreciating the efforts of your dedicated resources? Wondering how to manage everything at the last minute? Look nowhere and opt for event rental kits. Event kits are the best medium as they can enhance your presence and brand on various corporate events, events and tradeshows. Find everything you need for your next event in one easy-to-use, low-cost package. Whether you need an exhibition beginning kit, corporate event kit, a basic POS display, or a completely tailored show stand, display kits offer a solution for you, and by ordering the products as a bundle, you save money while making a terrific purchase!
A wide range of collections comes together, some of the most popular combinations of unique printed pieces, eye-catching backgrounds, and vital trade show accessories, ranging from small scale portable displays to large, high-impact exhibition backdrops.
In today's competitive business landscape, effective branding is crucial for standing out from the crowd. Visual elements play a significant role in creating brand recognition and establishing a memorable presence. This is where event rental kits can be a game-changer for businesses in the printing industry. These kits consist of various display tools and accessories that enable companies to showcase their brand identity, products, and services with maximum impact.
Understanding Event Rental Kits
A wide collection of display equipment can be rented for specific event durations and most of the printing companies are helping to make it possible. They offer comprehensive and excellent solutions including items like standee, backdrops, kiosks, and podiums. These kits are designed to be portable, easy to assemble, and at the same time personalized to meet the unique needs of each event and brand.
L Shape Standee: Eye-catching and versatile
One of the essential components of event rental kits is the L-shaped stand. This versatile display tool is designed to grab attention and effectively communicate your brand message. The L-shaped stand provides a large surface area for vibrant bold graphics, product images, or promotional content. Its distinct design creates a three-dimensional presence that captures the audience from many perspectives. The L-shaped standee, whether positioned at the entrance, booth, or key positions throughout the event site, functions as a powerful visual magnet, pulling people towards your business.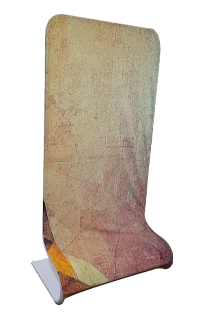 Backdrop: Creating a captivating background
A background acts as a blank canvas for the tale of your brand as it creates a visually pleasing backdrop that improves the overall look of your event booth or presentation space. A background, with the correct design and pictures, may create a fascinating mood that is consistent with your brand identity. It enables you to set the tone and leave a lasting impression on event attendees. For promotional needs, good displays can be a savior.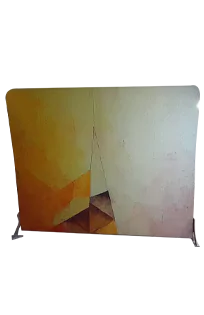 Podium: Commanding Attention and Establishing Authority
When it comes to public speaking or product demonstrations, a podium plays a vital and important role. It serves as a focal point, commanding attention and establishing authority. A well-designed podium can change the overview of your brand's presence and create a professional and polished image. Your brand recognition will be strengthened and your credibility will be enhanced by including your branding elements in the podium design.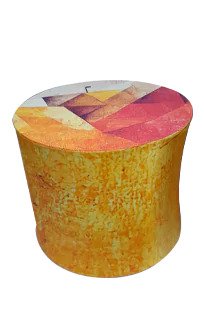 Kiosk: Engaging Interactions and Information Sharing
A kiosk is a valuable addition to your event rental kits as it allows for engaging interactions and information sharing. A well-placed kiosk can provide product demonstrations, gather customer feedback, or serve as an information hub. By integrating touchscreen technology, multimedia content, and intuitive interfaces, you can create a memorable and immersive experience that leaves a lasting impression on event attendees.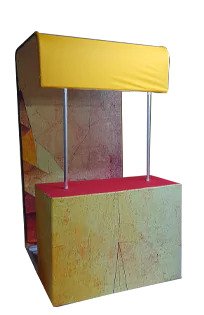 Benefits of Event Rental Kits
Cost-effective solution compared to purchasing display equipment outright.
Versatile and customizable options to suit different event requirements.
The professional and polished presentation enhances the brand image.
Convenient and easy-to-use setup, saving time and effort.
Portable and lightweight, allowing for easy transportation.
Flexibility to update graphics and branding elements as needed.
Increased visibility and foot traffic at events, leading to potential business opportunities.
Choosing the Right Rental Kits for Your Business
When selecting event rental kits, consider the following factors:
Event Objectives and the target audience
Budget and cost considerations
Branding and design requirements
Size and dimensions of the event space
Ease of assembly and transportation
By carefully assessing these factors, you can choose the rental kit that best aligns with your business goals and ensures maximum impact at your events.
How to Make the Most of Your Event Rental Kits
To maximize the effectiveness of your event rental kits, consider the following tips:
Create eye-catching and compelling bold high-end graphics and content.
Align the design with your brand's visual identity.
Use high-quality images and materials for a professional and perfect look.
Position your display strategically and tactfully to attract the attention of customers.
Training your staff to engage with visitors and communicate your brand message effectively.
By implementing these strategies, you can optimize the impact of your event rental kits and create a memorable experience for event attendees. The best way to advertise and explore is through the mediums.
Conclusion
Event rental kits are a fantastic resource for everyone looking to make a big impression at events. Companies may improve their brand visibility, engage event attendees, and make a lasting impression by utilizing items such as L-shaped stands, backdrops, podiums, and kiosks. Remember to select the appropriate rental kit for your company, to produce aesthetically attractive graphics and materials, and to make the most of your event experience. With the right strategies and well-executed event rental kits, you can elevate your brand and achieve success at various events. Though you may be purchasing this kit for a single occasion, rest assured that high-quality display kits are made to last and can frequently be reused, recycled, or recovered to give you the most bang for your buck in the future. Most display kit bundles fit into your car for quick transport to and from events. Thanks to premium materials, brilliant colors, and simple assembly. For the best rental kits, you can trust ARC India which helps to make your business grow and take it to the next level. The delivery of each requirement is taken care of and fast delivery is expected depending on the location so assuring to make your business grow.