As the number of COVID-19 cases across the world keeps multiplying, the question about whether or not we should use a face mask becomes more confusing. While experts from China recommends everyone to use one, countries like Japan and Hong Kong advises that masks should be worn only when you are stepping out in a crowded area. So, what should we be doing?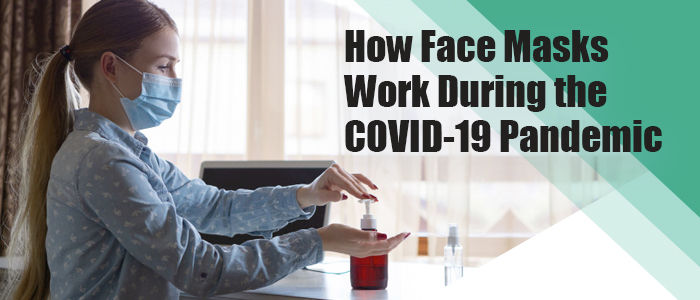 What Experts Are Agreeing On
When it comes to knowing what experts agree on, the majority of experts are of the opinion that masks that require fit testing like the N95 masks protect health workers from airborne particles and microdroplets in the healthcare setting that could infect them. Surgical masks on the other hand help prevent the infection from spreading through droplets. There is also a strong agreement that surgical masks prevent sick people from infecting healthy people. Experts are also of the view that today there is a major shortage of protective face masks for people all around the world. This is why people should help each other by staying indoors as much as possible and not step out unless there is an absolute emergency.
How do Masks Work?
There are two main types of masks that have become popular during the COVID-19 outbreak, surgical masks and respirators, commonly known as N95 masks. Though surgical masks are good at preventing droplets leaving the mouth of the person wearing it, as they are not airtight and fit loosely, airborne particles can still enter your nose and mouth. These masks fit loosely in front of your nose and mouth. On the other hand, the respirators have a tight seal around the nose and mouth. It is said that because of its tight fit, men with a beard cannot wear these masks. They prevent outgoing and incoming droplets and airborne particles and are agreed to give around 95 percent protection against bacteria from entering your mouth. These masks are good for hospital workers who come in close contact with the sick and infected people. However, the growing demand for masks have made both these masks out of stock from many markets.
The Rise of DIY Masks
As the COVID-19 keeps taking more lives, more and more people have started panicking about keeping themselves protected. With masks being either sold at extremely high rates or not being available at all, people are resorting to household materials for making DIY masks at home. Today, as the medical needs grow, homemade masks are on the rise. Medical professionals, who are most exposed to the infection are also now using the DIY masks due to the unavailability of all other masks from the market. Researchers at Cambridge University have tested a wide range of household materials for DIY masks. The studies show that, in preventing large particles, dish clothes have been 83 percent successful, while vacuuming cleaner bags and 100 percent cotton tee shirts have become 95 and 69 percent successful. As far as small particles are considered, only 100 percent cotton T-shirts have been around 50 percent successful. While all these materials were tested for breathability, which is a key factor for masks, it was found that cotton pillowcases and T-shirts were the best.
ARC's Face Mask for COVID-19
In view of the major shortage of masks all over the world, ARC, the leading digital print and document management provider of North America has come up with a new kind of coronavirus mask that covers your face right from the forehead to your neck. Hence, it not just prevents you from frequently touching your face but also gives full coverage against any bacteria and microdroplet. It is made in the form of a shield that has a cushion padding near the forehead and comes down to your neck. Contrary to the masks that are prevalent in the market, this mask from ARC is made of a thick plastic-like material and therefore you do not have to worry about how effective it is in preventing bacteria from entering like you have to do with the common masks made from clothing or other fabrics. In order to support businesses in this economic downtime, ARC has its service centers open that are offering essential services like various health signs, social distancing graphics, scanning services, floor decals, professional backdrops, office equipment, and supplies.
Wearing a Mask During the COVID-19 Pandemic
As now we know that coronavirus can be spread by people who do not show the symptoms but are carriers of the same to people who have less immunity or some respiratory problem, it becomes absolutely necessary to wear a mask whenever you go to a crowded area. Symptoms take as long as five days to develop and can take even longer. Also, people who are at a high risk of complications like pregnant women and those with long term medical conditions, are in special needs of a face mask. As the demand for mask grows and supply does not seem sufficient, it makes sense to go for the mask introduced by ARC as it is not only readily available but is reusable and can be worn by people of all age groups. However, while you wear masks, the key to successfully fight the virus is to remember that all other recommendations like not touching your face, washing your hands frequently and covering your face while sneezing or coughing, still stand.
While some still debate about the need of wearing a mask, experts agree that the main way to protect ourselves while we are out in the public is covering your face with a mask that can rightly protect you. Additionally, the most important way that the general public can help each other during this pandemic is by maintaining social distancing and not going out for anything that is non-essential.